Missions Committee
If you need assistance, if you want to help, if you want to serve please contact our Missions Committee at:
outreach@gracedowntown.net
This is our feet on the ground team that works in our community to make a difference.

Cinderella's Closet of Wilmington provides formal wear to girls that could not otherwise attend prom. Even more important than providing a beautiful prom dress, we are able to provide an experience like no other for these young ladies.

Mother Hubbard's Cupboard is a local food pantry with a affiliation to Grace UMC. The Cupboard's mission statement is: Mother Hubbard's Cupboard is called to serve those who are hungry in the Wilmington area through the distribution of emergency food.
For several years Grace UMC has reached out to students at Sunset Park Elementary School by providing tutoring and school supplies. Now our outreach focuses on the staff as well, sharing God's love with them in big and small ways throughout the year.

Grace UMC, as well as other churches and local organizations, has volunteered to furnish meals for the families and staff at Hospice. Grace furnishes lunch on the second Wednesday of every other month for approximately 30-35 people.
Grace is one of over 10 local churches who host families who find themselves homeless. The families spend one or two weeks with us, come each day at 5pm, have dinner, spend the evening and night at the church and go to their jobs or school the next day. They are welcomed during this time by members of the congregation, who drive them if needed, provide dinner and stay overnight with them. This provision of food and housing, along with the Family Promise programming, allows them to stay in a safe place as they save money to help get back on their feet.
To find out more about our involvement or to help out, please contact Jane Spicer at jdspicer@ec.rr.com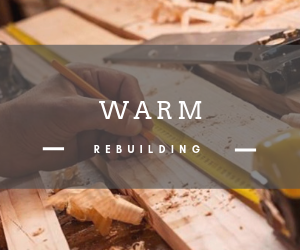 W.A.R.M. | Small Miracles, Safer Homes
WARM unites people of compassion to rebuild Homes & restore Hope. Hundreds of dedicated volunteers serve the elderly, disabled and other low-income homeowners by making the repairs and accessibility upgrades necessary to protect their safety and health.
ANGEL TREE | Methodist Home for Children
The main offices of Methodist Home for Children are in Raleigh. Services offered include therapeutic foster care, adoptions, in-home services, early childhood services and juvenile home services. The Methodist Home for Children has a large presence in the Wilmington area, providing in-home
care for families and children in crisis to help keep them together if at all possible; if needed, children can go to a mental health group home. Major fundraising efforts occur twice a year, in the Fall in Wilmington and in the Winter in Raleigh. The Wilmington event is named Epicurean Evening and includes dinner from many of the incredible chefs who work here, a
silent auction and a live auction. Attendees vote and award prizes in various categories to the participating chefs. In November, an angel tree in the lobby is covered with angels who list specific gifts and needs of families and children in the programs locally. Congregation members shop, bring the unwrapped gifts to the church and they are then delivered by the program to the parents who wrap them for
Christmas. To learn more please contact the church at outreach@gracedowntown.net.