GRACE ON A MISSION – CINDERELLA'S CLOSET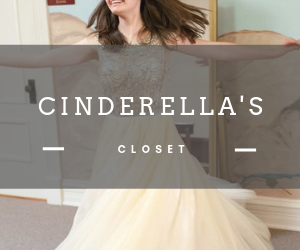 CINDERELLA'S CLOSET
Cinderella's Closet of Wilmington provides formal wear to girls that could not otherwise attend prom. Even more important than providing a beautiful prom dress, we are able to provide an experience like no other for these young ladies. Once they enter Cinderella's Closet, they are lavished with hospitality, love and grace. They leave believing they are cherished. It is for this reason that we opened Cinderella's Closet.
CINDERELLA'S CLOSET INFORMATION
Fairy Godmother's
A Fairy Godmother is…
dedicated to promoting confidence and self-esteem in New Hanover High School girls. We achieve this by providing a personalized shopping experience for each Princess.
You too can be a Fairy Godmother. Contact the Closet for more information at:
CinderellasClosetILM@gmail.com
Contact Information
Do you want to be a Princess?
Simply contact your guidance counselor for a form. Our events take place on two days during the Spring Semester. Appointments are made through School Counselors.