January 1, 2023-
Bible Project
begins.

The church-wide reading plan can be found

here.
We have some hardcopies out in the Welcome Center for those who don't choose to use a computer. #comegrowingrace

Wednesday at 6
Pastor Tal leads a Bible discussion on Wednesday evenings from 6-7pm. Topics change each semester to reflect how the church is growing.

Thursdays at 10
The topic for this new study will be The Exodus; a pivotal part of the Bible story. It will start on Thursday, September 13, 10:00 am, and will consist of six one-hour sessions. It is our hope to have 40 people take part in this study. The study leader will be Dr. Jim Bailey.

Women's Wednesdays
The Women's Wednesday Morning Bible Study will start on September 19, 10:00 am. There are a few changes we would like you to know ahead of time. Please purchase the companion book, "Hebrews" by Lisa Harper, at Life- way before the class.
.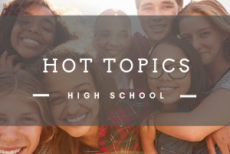 Hot Topic

s
Wednesday Nights from 5:45-6:30, we have a hot topics Bible Study. We spend this time discussing how to walk through all the issues High School students face like college prep, peer pressure, and dating. Join us in the Youth Lounge!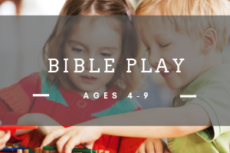 Bible

Play
Bible play is a bible study time for 4-9 year olds. Through play in centers and games specifically designed to enhance our youngest learners Bible knowledge. Each week the centers change to reflect the topic our Family Ministry is studying.
Join Miss Kelsey and Miss Nicole on Wednesday nights in the Sonbeams room.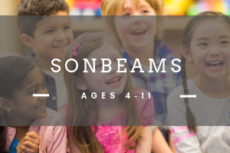 Sonbeams
On Wednesdays at 6:30 children ages 4-11 gather to listen to stories, watch movies, and act out Bible stories. This is a chance to focus on key Bible verses and passages from our Family Minist

ry curriculum. Each week they are presented with questions and a chance to earn a "fuzzy" for prizes as their Bible knowledge grows.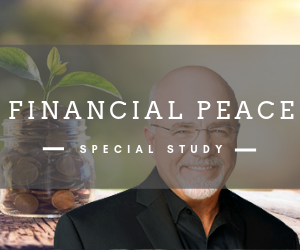 Financial Peace
Start winning with Financial Peace University, the #1 proven program that will show you how to master budgeting, pay off debt, build wealth, and give generously. Start your membership and receive everything you need to win with money: