GRACE ON A MISSION – Welcome Table
**
D

ue to COVID, this ministry has been paused.
Check back in the future for updates.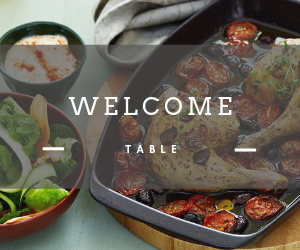 Every Thursday host the our Welcome Table meal at noon in our Bullock Center. At Welcome Table we believe that food is the common language among all people —— and so we build community together around the table. We invite you to nourish your soul while partaking of some good food during this sit down meal. All are invited.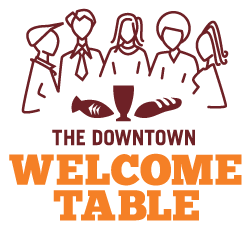 The "Welcome Table" lunch at Grace United Methodist Church offers free lunch and a free opportunity for people of all backgrounds to get to know each other.
The event, sponsored by the Hope Center, offers lunch every other week.
But with more than 100 people attending the inaugural luncheon, organizers hope to make it a weekly event with local chefs cooking each week.
"I think it's awesome. Bringing people together different walks of life getting to know each other to share a meal I think it's super special and definitely, something that I'm excited to be a part of and I hope to continue to be a part of," said Christian Black who attended the lunch.