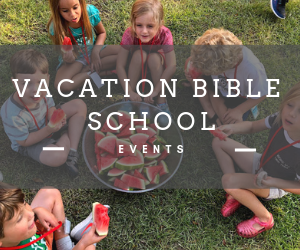 Vacation Bible School
Each summer we invite our community to come for a week long Vacation BIble School.
**UPCOMING VBS: "Monumental Adventure"**
**July 10 – 14, 2022
Checkout the details below.**
Coming up…
VBS Adventure coming July 10 – 14
Join us July 10th-14th from 5:30-7:45 pm, as we go off-road for a "Monumental Adventure" through the colorful canyons and sunbaked trails of the Southwest. By exploring God's awesomeness, kids form a rock-solid faith for the road ahead. Rising Pre-K through 5th grades are invited to join us on this journey. Grades 6th-12th are encouraged to join our volunteer crew and help make our VBS the best one yet!
We are also in need of volunteers of all ages for many roles to help make this event a success! For those who cannot volunteer we have a donation list that will be in the Welcome Center on Sundays and in the Children's Wing during the week; thanks in advance! Register to participate or volunteer at vbspro.events/p/growingrace. Kelsey Keenan (kelsey@gracedowntown.net) will be available to answer questions and assist in the registration process after service in the Welcome Center.