GRACE ON A MISSION – MOTHER HUBBARD'S CUPBOARD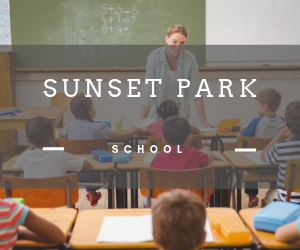 SUNSET PARK ELEMENTARY | Prayer Partners
For several years Grace UMC has reached out to students at Sunset Park Elementary School by providing tutoring and school supplies. Now our outreach focuses on the staff as well, sharing God's love with them in big and small ways throughout the year.
The Prayer Partner Program is very simple, but requires a church-wide effort. Individuals or couples are needed to adopt a Sunset Park Elementary School staff member for the year and agree to pray for that person regularly. We also encourage you to do special things for your Prayer Partner such as giving birthday gifts, sending cards on special occasions, giving Christmas gifts, and making donations from their classroom wish list.
Because Sunset Park does not have a very active PTA, our contact with them goes a long way in encouraging them. This is a small commitment to make, but the impact on the staff at this school is abundant.
How you can help:
Adopt a Sunset Park staff member
Pray regularly for the staff and students
Provide contact with cards & gifts on special occasions
Volunteer to help with special events
Make donations to be used for staff events
GRACE NOTES: EVENTS, OPPORTUNITIES, ANNOUNCEMENTS FOR September 2023
For more information on what's happening at Grace, click the Grace Note links below:
Read more...
---