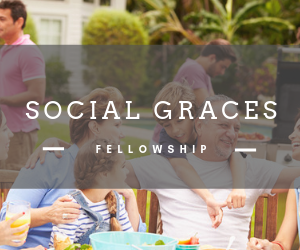 SOCIAL GRACES | Small Group Dinners Social Graces is a casual dinner group composed of 6-8 people, either couples or singles, who enjoy each others company over a meal in a restaurant or in a member's home. The groups meet for 6 months, twice a year. The groups change members after each 6 month period. There is a joint meeting of all the groups twice a year, and it is at that time the new groups are announced. This is a great way to fellowship with, and get to know, our church family. If you are new to Grace Church, or if you have never joined us, please consider signing up this August. You will not be disappointed!
If you have any questions or comments, please contact the church office.
GRACE NOTES: EVENTS, OPPORTUNITIES, ANNOUNCEMENTS FOR September 2023
For more information on what's happening at Grace, click the Grace Note links below:
Read more...
---