Debbie began working at Grace in the spring of 1992. She graduated from UNCW with a Degree in Sociology/Social Work and worked with adoptions and protective service work for children.
Debbie is originally from the Wilmington area (Rocky Point). Debbie is married to Wayne and she has two grown children, Jessica and Rebecca. In her spare time she loves gardening and traveling.
Marion became a member at Grace in 2004 and joined the staff in 2009. She attended the University of South Carolina and worked for many years as an administrative assistant and also worked in the furniture and interior design industry.
Marion is originally from Massachusetts and she and her husband, Brian, lived in Delaware for several years before relocating to Wilmington, NC. Marion is a member of the Grace Chancel Choir and the Cape Fear Chorale. In her spare time, Marion enjoys gardening, reading and paper crafts.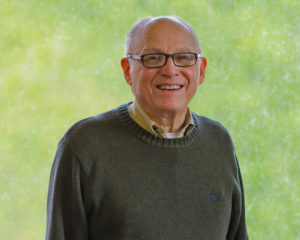 Charles Sanders, Accountant
Charles joined the staff in January, 2010. He retired from the University of North Carolina Wilmington after 30 years, where he served as Director of Purchasing. Charles owns a Tax and Accounting business as well.
He is married to Myrtle, and they have two grown boys. Charles is active in the Boy Scouts, serving on the Eagle Review Board, sings in his church choir and the Cape Fear Chorale.