Join us at one of our worship services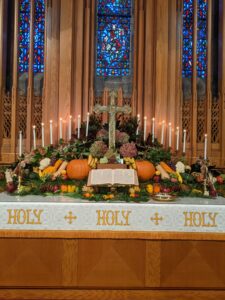 at 8:30 am and 11:00 am.
Sunday School classes begin at 9:45 AM. Enjoy a cup of coffee and good conversation during Fellowship Time in the Welcome Center at 9:30 am and 10:30 am.
Grace Children's Church
is offered during both worship services. Children ages 3-8 are invited to join us for games, crafts, and Bible time.
Children will sit with their families during the beginning of the service, then after the children's moment, they will be called to leave for Children's Church. **The WAVES of Grace Children and Youth evening programs meet each Sunday from 4:00 pm-6:00 pm.**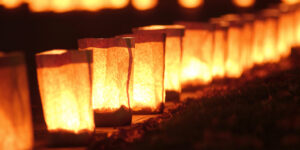 Remember or honor your loved one!
The youth will be remembering and honoring
Grace family members with luminaries at our Christmas
Eve evening services. If you would
like to purchase a luminary, please see Jada
Martinez or a youth in the Welcome Center. Luminaries can be purchased
for a donation of $5, and all proceeds go
towards the summer 2024 youth mission trip.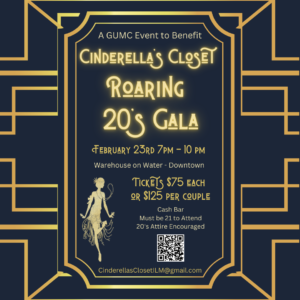 Join us and participate in the Roaring 20's Gala to make a meaningful impact with Cinderella's Closet. Sponsors and raffle items are needed to make this evening a success. All proceeds will go towards our 2024 prom shopping event. Email cinderellasclosetilm@gmail.com or message us on Facebook if you are interested. You may also contact

Alicia Powell,

Hope Inman, April Lester, or Julie Crow. A notebook with more information can be found at the Welcome Desk.
Cinderella's Closet Information Page: https://gracedowntown.church/cinderellas-closet/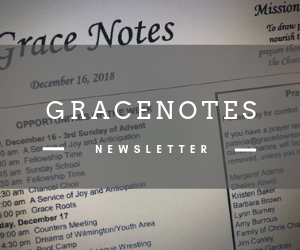 Weekly Newsletter Page Link:
https://gracedowntown.church/blog/
r
401 Grace Street
Grace United Methodist Church
401 Grace Street
Wilmington, NC 28401
Service Opportunities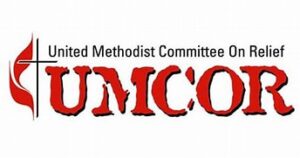 Give to Maui Relief
The United Methodist Committee on Relief (UMCOR) responds worldwide whenever and wherever suffering occurs through tragedies like hurricanes, famine, floods, war, fire and other events. UMCOR staff and volunteers are often the first boots on the ground and the last boots to leave a place that has experienced tragedy like the recent wildfires in Hawaii on the island of Maui. To financially assist the relief effort, write a check to Grace UMC, and write "Maui Relief" in the memo line. Our church's apportionments help pay for UMCOR's overhead costs so that 100% of your contribution goes to the relief that's desperately needed in Maui right now.
Mother Hubbard's Cupboard needs your donations.
Often the summer months are the highest need with the lowest donation levels.
Donation of food items from individuals, religious and service organizations are greatly appreciated. Please consider giving non-perishable items, a few examples of which are printed below. The shopping cart for donations is located in the Welcome Center near the elevator.
*Healthy Soup*
Cereal*
Fruit*
Canned Meat*
Dried Beans*
Canned Black or White Beans*
Brown or White Rice*
Macaroni and Cheese*
*Individual Drinks*
Juice Boxes*
Spaghetti*
Personal Hygiene Items (shampoo, soap, tampons, razors, etc.) are also much needed!
If interested in giving to support the ministries of Grace United Methodist Church, please use the following QR code or send it to GUMC
401 Grace Street Wilmington, NC 28401.